Needle-felted Winter Hat
Living here in Colorado I find it essential to have a soft hat on the coldest of days. I was looking for something special, creative and trendy and just couldn't find the perfect thing. Sometimes that's a good motivator to create something for yourself!
A simple trip to target, and I found super soft chenille knit winter hats in several colors. They were inexpensive and just waiting for me to embellish them with my needle-felting techniques and scraps of yarn and fibers I already had at home! You could use any product made of yarn, roving or fleece.
Let's Go!
Materials for Needle felted winter hat:
Needle felting tool (I like the multi tool with five needles from Clover. It's already equipped with needles so you're ready to begin right away)

Needle felting mat (I used the brush-like mat from Clover)

Felting fibers in colors of your choice (available at craft stores or use pieces of yarn you already have)

Variegated yarns of all kinds

Tapestry needle and heavy thread or string

Buttons, beads and ribbons to embellish after felting
The needle punch tool is super easy to use but take caution, as the needles are very SHARP! You'll use the brush-like needle felting mat to enable the smooth punching to mesh well with the base fabric.
After the felting, use buttons, beads, silk ribbon or small pom pons to add more texture and interest to your project. A tapestry needle and heavy thread, string or yarn will make sure your embellishments stay in place!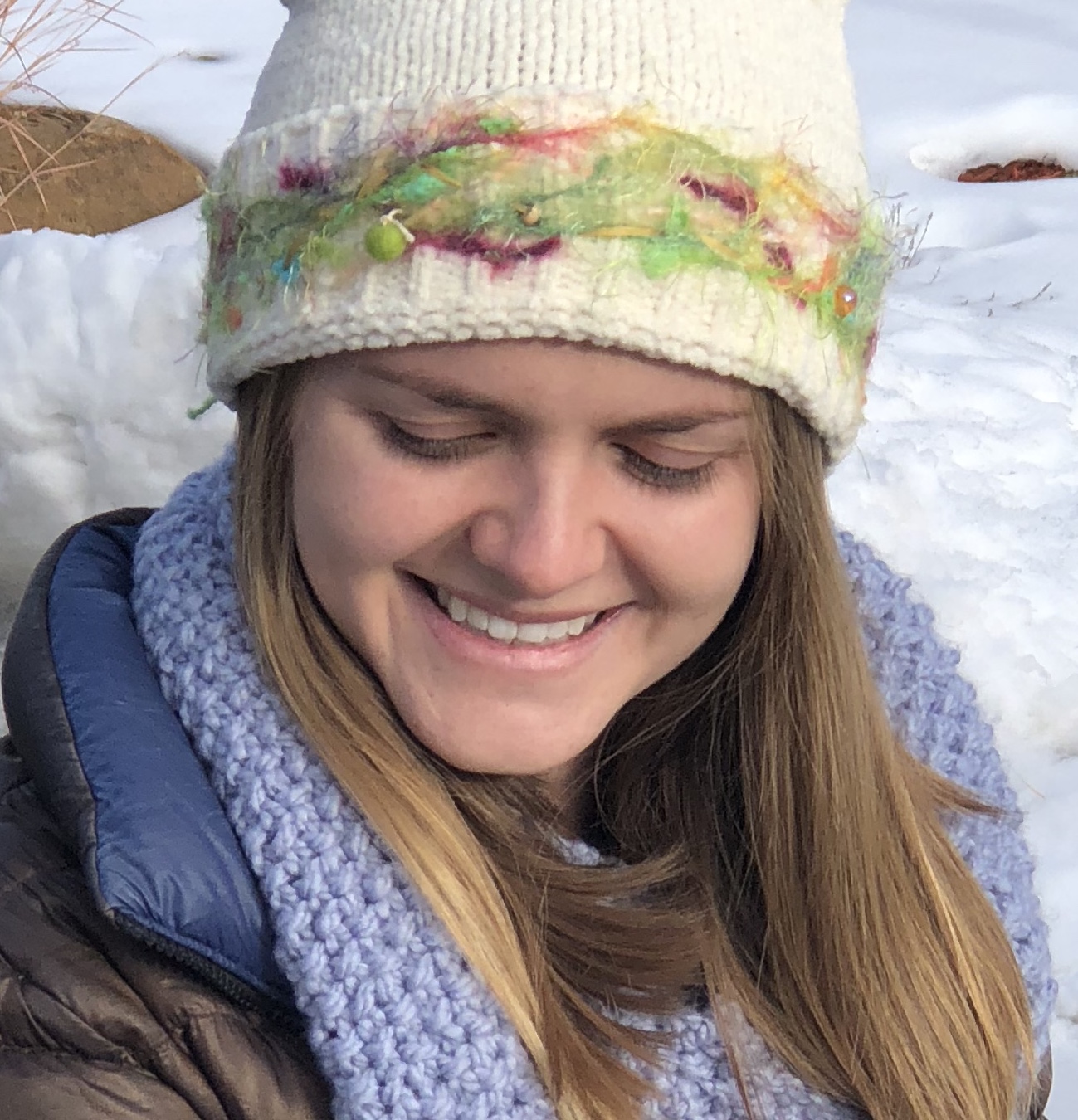 Needle-felting is a great technique for enhancing plain sweaters or bags, knitted hats, gloves, throws or blankets. The options for this technique are endless so get creative...and get ready for a lot of compliments!