Beaded Valentine Ornament
It's almost here! February 14th is a holiday that's all about friendship, love, and CRAFTS! Here's a fun and quick heart ornament that I think you'll LOVE! You could adjust the size of this heart to suit your needs but mine measures approximately 3 1/2" x 4". For this size, you'll need 13" of wire for stringing.
Let's Go!
Supplies:
Beads of your choice (there are many options available at craft stores)

Sturdy wire of a gauge that will fit into your beads but small enough to be pliable

Ribbon at least 8" long

Small plyers
The beads I used are red metal bells. This ornament would also be perfect as a Christmas decoration and the shape could easily be changed to another shape since the wire bends easily.
The trick to making a closure is to create a "hook" right after you start stringing the beads. This metal loop will attach to another "hook" at the end to keep the beads from falling off.
Half-way through the stringing (about 6 1/2"), I created a small loop of wire. This loop will be at the top of your heart and serve as a place for your ribbon tie.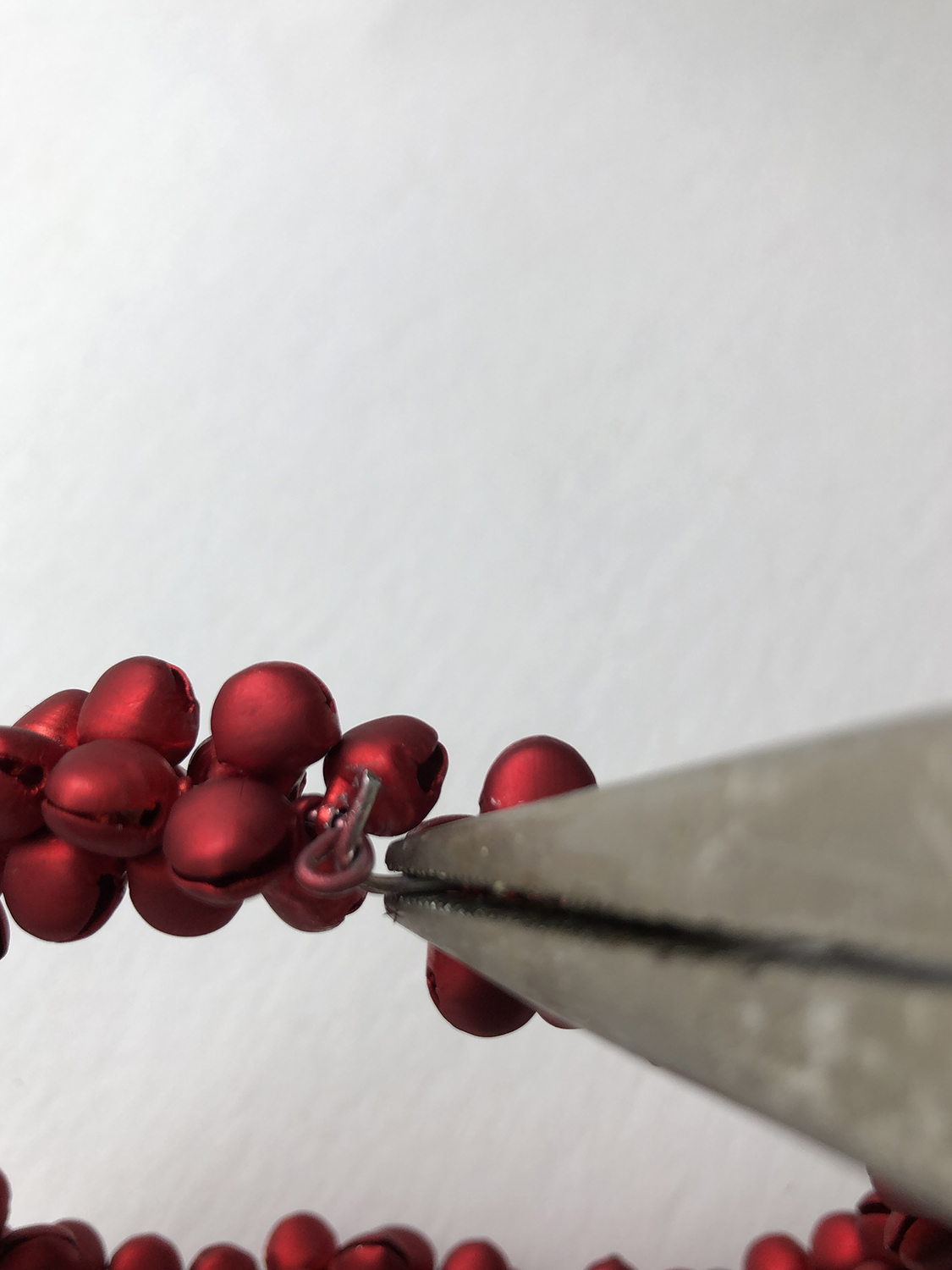 When your beads are strung to the length you wish, hook the end loops together. Then use ribbon to create a tie at the top.