10-Minute Appetizers
In our busy lives, sometimes it seems overwhelming to take the time to entertain or to spend a lot of time cooking. That's why I love quick and easy recipes that look and taste great! When I entertain I enjoy making appetizers since many of them can be made ahead of time, leaving more time to visit with my friends! The presentation is really important to me, too, and sometimes it takes little effort to make a simple dish look amazing! Here are three ideas for quick and easy apps.
Herb, Nut & Spice-coated Goat-Cheese Balls
Ingredients:
Softened goat cheese
Olive Oil
Finely chopped pecans
Finely chopped herbs (I used Parsley, Basil, Chives and Thyme)
Paprika
Pepper
Chili peppers
1 Finely chop herbs and nuts and set aside. Use parchment or wax paper to roll out small pieces of Goat Cheese (approximately a Tablespoon each).
Roll some of the balls in herbs or pecans.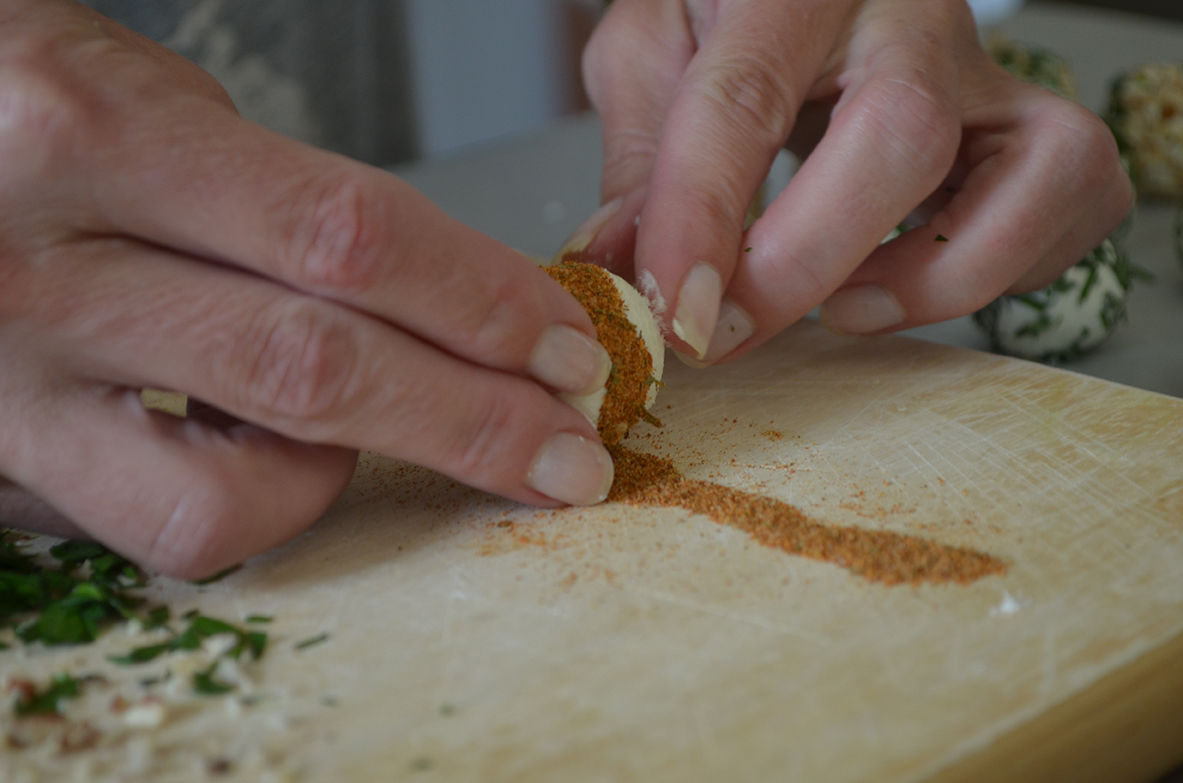 I got creative with the Paprika too!
Generously spread olive oil on a plate and sprinkle a small amount of Pepper, Chili Pepper Flakes, Paprika and more herbs if desired. Place Goat Cheese balls on the plate and refrigerate until time to serve.
Artichoke-Dip Cucumbers
Ingredients
Artichoke/Jalapeno dip from the grocery store
Cucumber, peeled and sliced
Chopped fresh herbs
This is a super-quick appetizer using a prepared dip. Spread the dip generously on cucumber slices, decorate with chopped herbs and you're ready to go!
Turkey Roll-Ups
Ingredients
Prepared chunky dip (I used the same purchased Artichoke/Jalapeno dip as above)
Flour Tortillas
Sliced Deli Turkey or Ham
Generously coat tortillas with prepared dip. Then layer with sliced deli meat.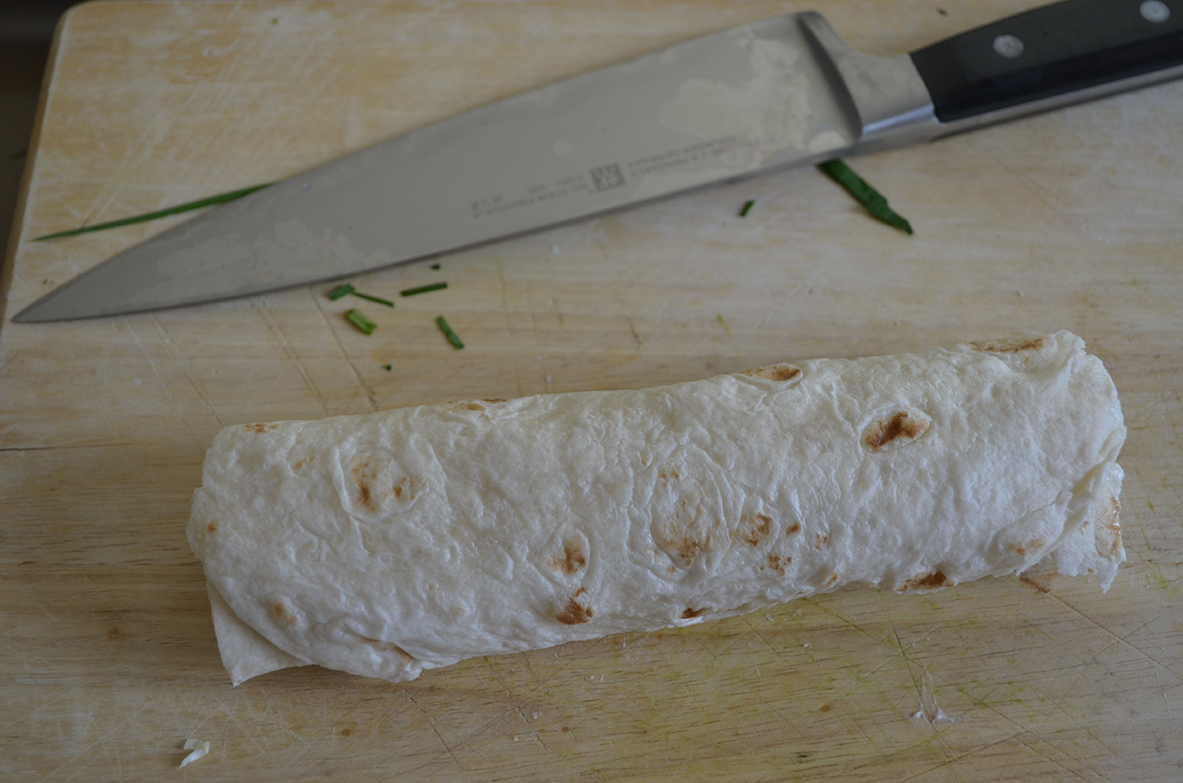 Roll up tightly, slice and plate!